Rug Cleaning
Back To Our Services
Carpet cleaning has turned into a whole industry nowadays. You can have any item at your house cleaned and it will be done in the best way with effective detergents and devices. Rug Cleaning North Hollywood is an excellent choice if you want to order a rug cleaning service or to have a stubborn stain removed. We offer reasonable prices and you will be delighted by the professionalism of our employees.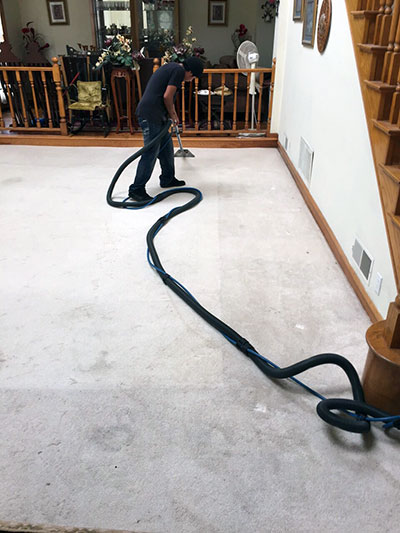 North Hollywood is situated in San Fernando Valley, Los Angeles. The NoHo Arts District is located here and there are many theaters, cafes, and galleries. Many parks offer baseball courts, picnic and barbecue places, as well as playgrounds and possibilities for long walks and outings.
Carpets have several advantages which should not be neglected when you are hesitating between rugs and tiles. First of all, they provide more warmth in the winter as the fabric is thick and isolates the cold floors. You can walk on the carpets barefoot without worrying that you will catch a cold. Rugs are produced in many different styles, fabrics and colors. There are more traditional designs or antique looking ones – you can choose in accordance with your house's interior. If you want a more luxurious atmosphere, you can get a Persian rug or one made of silk. In a few words, carpets and rugs can decorate your home in a way which no other item is capable of. If you have a parquet floor and there is a big scratch or an unpleasant stain, the rug may be used to cover the damage and make the room look very beautiful.
Perfect company for carpet cleaning services
When it comes to commercial and residential rug cleaning, we at Rug Cleaning North Hollywood can provide all necessary equipment and detergents, so that you get the best possible services and lasting results. Our specialists will check the type of the rug fabric first and decide which solution can be used – we will make sure that no colors or composition will be damaged in the cleaning process. Usually, the best cleaning results are achieved with hot steam or hot water, as the high temperatures dissolve the upper layers of dust and then the accumulated lower layers of dirt can be easily removed. They fabric is rinsed during the second step of the cleaning process and all dirt particles which have left before are completely gone.
The rugs and carpets should be washed on both sides as this guarantees the preservation of the whole item and the floors. If you have problems with stains or odors, we will apply special solutions which help extract the stain and remove it completely. Of course, we can also sanitize your carpet and use deodorants to remove any unpleasant smells. It is also good to clean the rug any six months for example – this will decrease the dust levels in your house and protect people who have respiratory problems. It will also help preserve the rug as new for a longer time.
Rug Cleaning North Hollywood is the perfect company for carpet cleaning services. Just give us a call and you will be pleased with our work and its high quality.